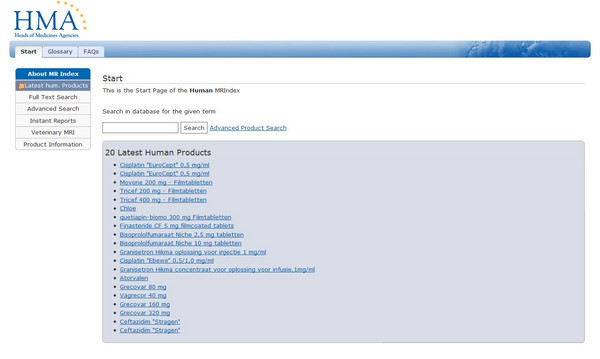 The MRI Product Index includes medicines approved in the Member States of the European Union according to the Mutual Recognition or Decentralised Procedure.
The mutual recognition procedure (MRP) is based on that medicines are evaluated and approved by a Reference Member State (RMS) followed by a 90-day period where the Concerned Member States (CMS) consider the RMS assessment report. In the Decentralised Procedure (DCP) the applications are submitted in parallel to RMS and CMSs. Within 210 days the RMS prepares an assessment and the CMSs consider the RMS assessment report.
If the CMS agree with the assessment they should issue a marketing authorisation within 30 days after closure of the procedure. If the CMS does not agree with the RMS decision, they can refer the application to the CMDh for discussion during a 60 day referral procedure. If no agreement can be reached during the CMDh referral, the RMS will forward the procedure to the European Medicines Agency (EMA) for arbitration. The Committee for Human Medicinal Products (CHMP) at the EMA will handle the arbitration. The MRI index is updated within 30 days after the closure of the procedure.
The MRI Product Index is available at https://mri.cts-mrp.eu/portal/home?domain=h